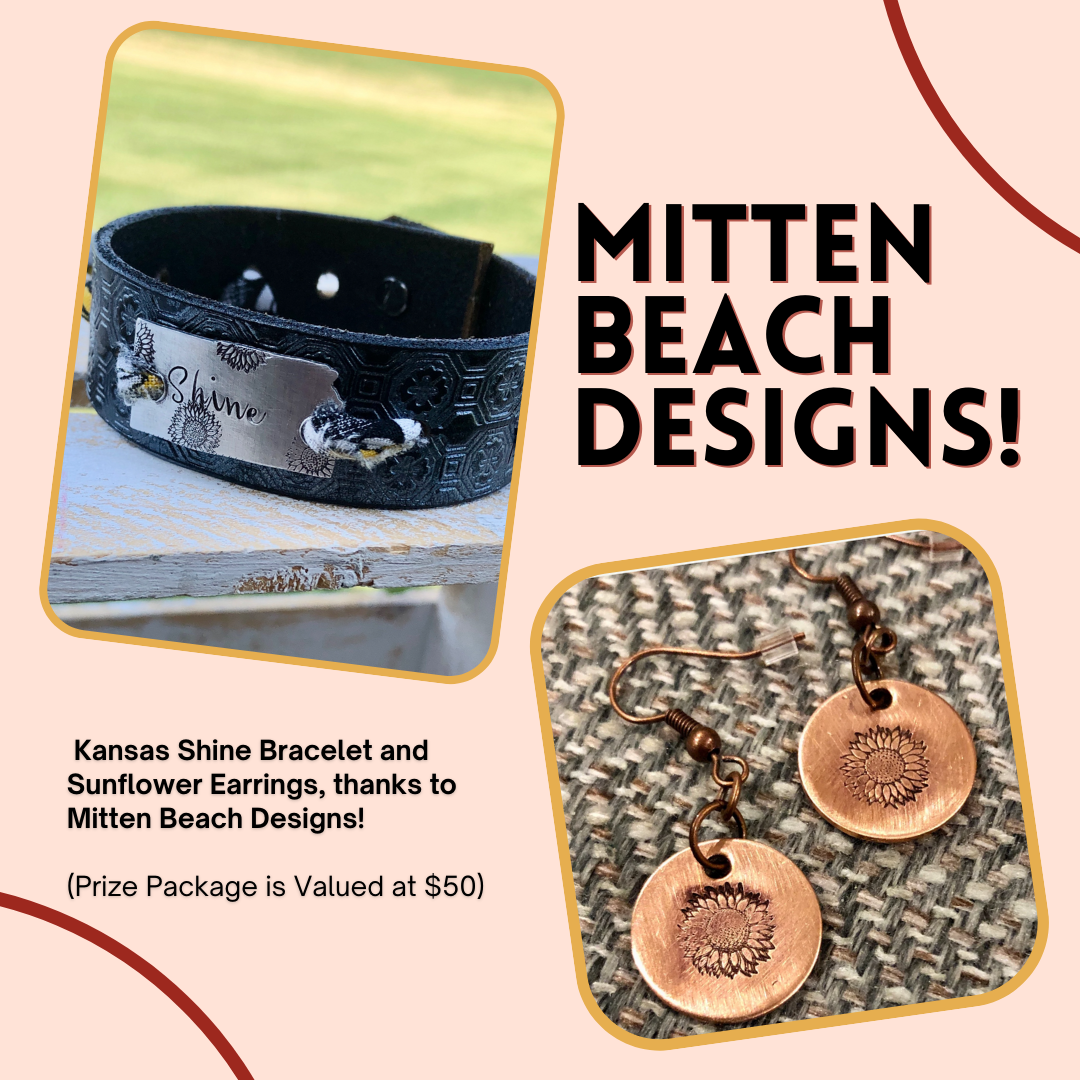 Our second giveaway for this year's Fall Festival was donated by Mitten Beach Designs! Enter to win this Kansas 'Shine' Bracelet and Sunflower Earrings. To visit Mitten Beach Designs' website, click here!
This prize is valued at $50.00!
To enter this giveaway, click the link below. Giveaway closes on September 19 at 2:00pm. Winner will be announced on September 20. Be sure to tell your friends about this contest and the Fall Festival on October 7-9!
UPDATE: The winner was chosen and reached out to. Thanks to everyone who entered!